Listen:
THE PROCESSION SERIES – THE GLOAMING (Book 1) and A DAWNING (Book 2) by Dan Hare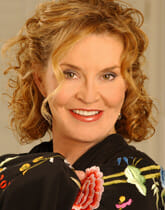 Podcast: Play in new window | Download
THE PROCESSION SERIES –  THE GLOAMING (Book 1) and A DAWNING (Book 2) by Dan Hare
BOOK 1 THE GLOAMING: Resolve fades with the Light
Is it worse to deny a distressing truth or live with the terror of it? Exhausted and tormented, Kandorl sets out in desperation to find the only other person who will acknowledge the impending invasion.

The latest in a series of crimes sees Rianthan Pall finally claim a prize worth the effort. Murdering Petran, the lord of Blackford was the easy part. Escaping the wrath of the king's Champion, Braster, who sought to prevent Petran's death, sees Pall exceed his own treacherous limits.

With the threat of the invasion looming, Kandorl finds himself surrounded by those too entrenched in denial to acknowledge it beyond their whispers of 'the storm'. With Blackford in chaos in the aftermath of the lord's death, Kandorl gathers his bemused companions and abandons his lonely vigil to search for Braster, the man who set him the task to prepare for the invasion.

As their journey across a brutal land forces the companions to re-define their beliefs and morality, whilst seeking to overcome the traumas they encounter, Kandorl realizes he is as desperate to find Braster for his own salvation as he is for his friends to find theirs.

Masquerading as Saul, Rianthan Pall resolves to infiltrate Kandorl's group, with the party's healer, Medral, and her ability to feed his addiction, as the greatest prize of all. With Kandorl fixated on his own obsession, it is the storm he never saw coming which threatens to sunder his world.
BOOK 2: A DAWNING: A Radiant Trick of the Light
Should truth be allowed to subvert the comfort of a belief? 
As they become thrall to both Rianthan Pall and the release from suffering his addiction offers, each of the companions struggle to ward off their own kind of oblivion. For Kandorl, it is from a chance encounter that another source of salvation is revealed.

At the ancient citadel, the Mount, the fighters of the most powerful group in Aledin prepare to make a stand against the forces of the invasion, not out of duty or compassion, but simply for the immortality the glory of doing so would bring.

Sacrifices are made as what remains of Kandorl's party reaches the end of the search for the king's Champion, Braster. Kandorl attempts to sever the cords of attachments to those he loves in pursuit of the peace acceptance offers. Not all attachments are so easily abandoned.