Listen:
LAINEY CASH: Book 1 – from the Series: FIFTEEN THOUSAND TIMES FOR FIFTY YEARS: A TRILOGY by Clare Cinnamon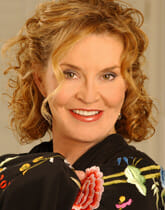 Podcast: Play in new window | Download
Mallard, Mississippi's twenty-year-old Delaina (Lainey) Cash finds herself face-to-face with grief, greed, responsibility, and romance when her father passes away, leaving his beloved Cash Way, the largest farm in the county, in her hands. Overwhelmed and against her better judgment, she seeks the guidance of Jed McCrae, a decade older and rightful owner of the rival farm across the road. Their families have hated each other for three decades for reasons not completely revealed.
Delaina, locally known as Lainey, becomes entangled in a web of lies and deceit. Challenged at every turn, never knowing who to trust, she falls victim to young banker Cabot Hartley's, son.  Her rural hometown includes corrupt, backwoods characters who scheme together to seize her farm and turn it into a profitable riverbank casino. Delaina is forced repeatedly to seek Jed's help because of his award-winning reputation in agriculture and their innate respect for their heritage. What will happen in the triangle of Jed, Lainey and Cabot?  Will Lainey lose the farm?