Listen:
RNC Convention: Hope for November 3rd and the Future!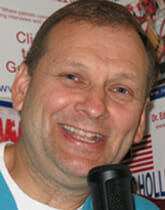 Podcast: Play in new window | Download
Join Doc Holliday as he examines the Republican National Convention and contrasts it with the Democrats. Doc also talks about the dangerous mobs that harassed Senator Rand Paul and his wife Kelly immediately after President Trump's acceptance speech right outside of the White House. Clips from speakers like Herschel Walker, Vernon Jones, and others are used to set the tone of everyday Americans as opposed to the Hollywood actors and elitists at the Democratic Convention. The importance of Congressman Jeff Van Drew's race in New Jersey is discussed, as well as, how important this presidential race is this year. Click on for another great show of RockSplitting Politics right now!