Listen:
Doc Holliday Asks Sid Roth Why He Believes God Wants President Trump to be Re-elected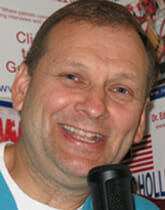 Podcast: Play in new window | Download
Greetings everyone, as the heat of politics raises the temperatures of campaigns, Labor Day kicks off the race to the White House with its final intensity. Sid Roth from It's Supernatural says that he believes God wants President Trump to win in his re-election bid. Why? Well, listen to this week's show and discover why and also listen to a personal  protest that Sid Roth has started himself. Learn things here that you will not hear anywhere else! Click on now for another great show. And next week Doc will have U.S. Senator Marsha Blackburn as his guest.