Listen:
Transition Awareness Breathing with Eartha Powell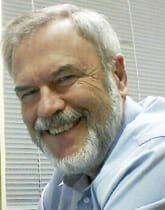 Podcast: Play in new window | Download
If there were a way to change your child's self-perception and self-talk from negative to positive would you want to know about it? (Hint, yours will change as well.) How about helping your child learn how to calm her/himself before becoming overwhelmed and "losing it"? My guest today is eartha Powell. She has developed a way for you to do exactly that. Through her determination, curiosity and drive to help her son with ADHD and learning issues she created an approach she calls Transition Awareness Breathing. .
It is not your usual coloring book! Check it out, it is full of great ideas and fun things for kids and families to do. This show will give you an introduction to an approach to learning, creating and being unlike any other! Listen and learn!
Her book TAB Mindfulness, Awareness, and Coloring Activities in a pandemic world can be found here on Amazon.
Copyright TargetingADHD, LLC. Reproduction in whole or in part without permission is prohibited.