Listen:
Gain Control Over Your Emotions and Responses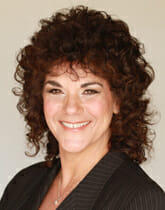 Podcast: Play in new window | Download
Subscribe and listen to Enlightenment of Change on your favorite podcast streaming service or on YouTube. New episodes post every Monday – listen to Connie dive into new sales and business topics or problems you may have in your business.
Connie's motivational quotes for today is by – Deepak Chopra
"Every time you are tempted to react in the same old way, ask if you want to be a prisoner of the past or a pioneer of the future."
Do you feel like people know how to get a reaction out of you? Not necessarily positive reactions, you know the people who seem to know how to push your hot buttons within two seconds of being in your company? Think about if you are the cause of these painful situations that seem to repeat themselves over and over again? Would you like to gain control over your emotions and responses to those that seem to be causing chaos in your life?
Check out these highlights:
Importance of the Next Generation and Emotional Intelligence – 4:33
What would you tell your 18 year old self – 5:55
Make your subconscious conscious to change your perspective – 9:57
Why do you have repeating patterns over and over? – 14:20
Graduate from your repeating issues – 18:48
Parenting with a difficult Ex – 20:35
How to find that freedom and power – 27:09
About Kimberly Koste:
Kimberly is a relationship and emotional freedom coach. She teaches people who are:
· sensitive, easily triggered or tend to take things personally
· dealing with a difficult person or situation
· generally struggling with relationships
· experiencing heartbreak AND
· motivated to totally transform their most challenging relationships
How to get in touch with Kimberly:
Email: [email protected]
Free 3-Day Challenge: https://kkcoaching1.simplero.com/page/166766
Stalk me online!
Website: https://whitmanassoc.com/
Podcast Website: https://webtalkradio.net/internet-talk-radio/category/podcasts/sales-and-marketing/enlightenment-of-change/
Connie's #1 International Bestseller Book – ESP (Easy Sales Process): 7-Step to Sales Success: https://whitmanassoc.com/resources/
Download Free Communication Style Assessment: www.whitmanassoc.com/csa
Connie's ESP (Easy Sales Process) MasterClass: https://whitmanassoc.com/espmasterclass/—