Listen:
A Journey of Resilience, Grace and Love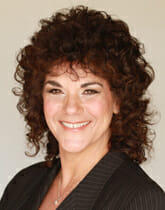 Podcast: Play in new window | Download
Subscribe and listen to Enlightenment of Change podcast on your favorite podcast streaming service or on YouTube. New episodes post everyweek – listen to Connie dive into new sales and business topics or problems you may have in your business.
Connie's motivational quotes for today is by – Peter A. Levine
"Trauma is a fact of life. It does not, however, have to be a life sentence."
Check Out These Highlights:
Trauma, hardship, challenges – we have all had some form of these throughout our life. Some of us perhaps more than others. At the core, when that darkness sets in, what do you do? How do you deal with life's curve balls? Wouldn't it be awesome to have a go to book to help you navigate and find the silver lining on your darkest days?
People have been describing this year as "uncertain." After these last few months, I think it's safe to add "tension" and even "fear" or "apprehension" to the list of how we are feeling. Can you speak to us a little bit about fear? What does fear keep us from?
In your career as a lawyer, and in your career now, how have you seen fear affect people?
How can we combat the fear we are feeling right now with the virus and the tension we feel about social injustice?
How do we begin to identify our own "Silver Lining?"
Tell us about your website and why you decided to create it?
About Karena Kilcoyne:
Karena Kilcoyne is a lifestyle and wellness expert and will release her first book: Chasing Birds: A Journey of Resilience, Grace, and Love in Fall 2020. It is an honest, inspirational account of the turbulent childhood that haunted her for decades even through her professional success as a white-collar criminal defense attorney. She has been interviewed for various print and online stories including HelloGiggles and Origins Magazine, and now lives in Tampa, FL.
How to get in touch with Karena Kilcoyne:
Website: https://karenakilcoyne.com/
Facebook: https://www.facebook.com/Karousing/
Instagram: https://www.instagram.com/karenakilcoyne/
Twitter: https://twitter.com/karousing
Stalk me online!
Website: https://whitmanassoc.com/
Apple Podcast: https://podcasts.apple.com/us/podcast/webtalkradio-net/id1313299091?mt=2
Connie's #1 International Bestseller Book – ESP (Easy Sales Process): 7-Step to Sales Success: https://whitmanassoc.com/resources/
Download Free Communication Style Assessment: www.whitmanassoc.com/csa
Connie's ESP (Easy Sales Process) MasterClass: https://whitmanassoc.com/espmasterclass/—