Listen:
Mind, Body, and Spirit in Alignment for Optimal Health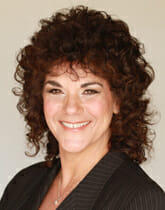 Podcast: Play in new window | Download
Subscribe and listen to the Enlightenment of Change on apple podcast or YouTube – rate, review, subscribe, download and share. New episodes post everyweekon webtalkradio.net. Listen to Connie dive into new topics and insights revolving around change and how to navigate the changes you are experiencing in your life.
My motivational quotes for today is by ~ Criss Angel
"If mind, body and spirit are working together, everything is possible!."
Check Out These Highlights:
Do you feel like your mind, body, and spirit are in alignment? I think for most of us the response is probably, "not really!" Do you think that having all three in alignment is needed to be healthy, happy, and successful? The answer is absolutely. More and more studies are finding that internal and external balance matter for us to live a life of joy and fulfillment.
Why am I feeling tired all the time?
What is anxiety?
Why do most programs not work?
What is The Energized Blueprint?
Why is change so hard? (it doesn't have to be).
What is ONE thing you can do right now that will change how you live your days?
About Juan Miolan:
Juan is life energy coach who runs and owns his own coaching company (Thrive212). He has over 10 years of experience in the health field. He dedicates his life to understanding the deeper workings of the mind and body to help you unlock your unstoppable energy. Juan has created The Energized Life Blueprint to break down how to always be able to tap into your potential in four simple steps. No more band-aid strategies.
How to get in touch with Juan Miolan:
Website- www.thrive212.com
Email- [email protected]
Stalk Connie Online!
Website: https://whitmanassoc.com/
Apple Podcast: https://podcasts.apple.com/us/podcast/enlightenment-of-change/id1313299091
Connie's #1 International Bestseller Book – ESP (Easy Sales Process): 7-Step to Sales Success: https://whitmanassoc.com/resources/
Download Free Communication Style Assessment: www.whitmanassoc.com/csa
Connie's ESP (Easy Sales Process) MasterClass: https://whitmanassoc.com/espmasterclass/