Listen:
168 Strategies to Create Your Dream Life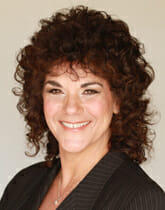 Podcast: Play in new window | Download
Subscribe and listen to Enlightenment of Change on your favorite podcast streaming service or YouTube. New episodes post everyweek – listen to Connie dive into new topics, revolving around elements of change, in your personal or professional life.
Connie's motivational quote today is by ~ Lao Tzu
"Be careful what you water your dreams with. Water them with worry and fear and you will produce weeds that choke the life from your dreams. Water them with optimism and solutions and you will cultivate success. Always be on the lookout for ways to nurture your dreams."
Our Topic Today:
Do you feel like life happens to you and you have zero control over your circumstances? Do you continue to think and say the same negative thoughts over and over again like: "I've been dealt a crappie hand, or If I didn't have bad luck, I'd have no luck at all, or It is what it is, and I just have to deal with my crappie life."
Remember, what you think about over and over again really does become your reality. Ask yourself this big question, are you thinking about the right stuff?
Check Out These Highlights:
How to stay positive with all that is happening in the world today.
How to create the life we all deserve even in the midst of chaos.
This year there has been a loss of livelihoods and loss of life, how do we recover?
How do those of us with the ability to tap into positivity share that with other people?
How too manifest the resources you need now?
The one thing we should all focus on in the days ahead.
About Kate Jegede:
Kate is a British television presenter and author with a background in science. After postgraduate research at Oxford, Kate moved to Switzerland to work at the World Health Organization.
Additionally, Kate has worked with the BBC Science Unit and BBC Radio Oxford, and served as news editor of the international journal Africa Health. Kate is an expert in manifestation using the Universal Laws that we are all governed by.
How to get in touch with Kate:
Facebook: https://www.facebook.com/KateJegedePage/
Website: www.katejegede.com
Stalk me online!
Website: https://whitmanassoc.com/
Podcast Website: https://podcasts.apple.com/us/podcast/enlightenment-of-change/id1313299091
Connie's #1 International Bestseller Book – ESP (Easy Sales Process): 7-Step to Sales Success: https://whitmanassoc.com/resources/
Download Free Communication Style Assessment: www.whitmanassoc.com/csa
Connie's ESP (Easy Sales Process) MasterClass: https://whitmanassoc.com/espmasterclass/