Listen:
THE CHRISTIAN DETECTIVE: A La Jolla Mystery by Robert Rogers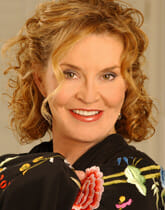 Podcast: Play in new window | Download
Jake Carson's life is in shambles. Once a successful attorney, he now lives in a halfway house in La Jolla, California, disbarred and drinking away his sorrows.
Suddenly, he is dragged from his stupor by the murder of two of his former clients, Nate and Jen McGuire. The guilt over his unfinished affair with Jen makes him want to investigate her death.
Jake meets Brother Rasmussen, a street preacher for the New Age Christian Mission with links to the Central African Republic. The Brother gives Jake a hand but inadvertently links the mission to the McGuire's deaths. When a nun who also has links to the Central African Republic is killed, it seems to Jake that another murder is left at the Mission's front door.
The more Jake digs into his ex-clients' lives, the more convoluted the case becomes. Jake is soon in over his head investigating and trying to keep a grieving sister, whom he likes, and a greedy brother from killing each other. Complicating matters, Jake learns that Nate was scamming money from investors to give to Rasmussen's mission.
No one is who he or she seems to be! The closer Jake gets to solving the case, the closer he gets to becoming the next corpse. Learn more about Robert Rogers here, and find his book on Amazon!