Listen:
172. What's Really Eating You?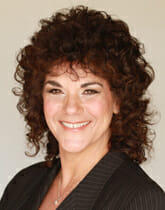 Podcast: Play in new window | Download
Subscribe and listen to Enlightenment of Change on your favorite podcast streaming service or on YouTube. New episodes post every Monday – listen to Connie dive into new sales and business topics or problems you may have in your business.
Connie's motivational quotes for today is by – Arthur Ashe
"Start where you are. Use what you have. Do what you can."
Is it easy for you to maintain your weight and feel vibrant and energized every day? Or do you feel like you are on the diet yo-yo plan and feel kind of icky most days? Our health is such an important component of us living the life we imagine and deserve, yet healthy eating and exercise don't always fit into our busy lives. So what do you do?
Check Out These Highlights:
What is emotional eating, and how do we create it – and how do we manage it?
Why do we overeat? Why do we have so much trouble managing our weight?
The epidemic of low-self-worth. and how does that relate to emotional eating?
Why do diets fail? Number one reason they fail.
What's the real secret for losing weight and maintaining the loss?
About Renee Jones:
Renee Jones has a Masters in Marriage and Family Counseling and a clinical residency. She spent 40 years on the Diet Yo-Yo (before getting free of emotional eating, maintaining her weight since 2012. Renee is a TEDx Speaker and author of What's Really Eating You?
How to get in touch with Renee Jones:
Website: www.packyourownbag.com
Email : [email protected]
Gift: www.packyourownbag.com/friends Video of an exercise called The Compass which helps clarify goals and provides a mechanism for focus.
Stalk me online!
Website: https://whitmanassoc.com/
Apple Podcast: https://podcasts.apple.com/us/podcast/enlightenment-of-change/id1313299091
Connie's #1 International Bestseller Book – ESP (Easy Sales Process): 7-Step to Sales Success: https://whitmanassoc.com/resources/
Download Free Communication Style Assessment: www.whitmanassoc.com/csa
Connie's ESP (Easy Sales Process) MasterClass: https://whitmanassoc.com/espmasterclass/