Listen:
173. Living Full Out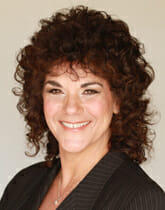 Podcast: Play in new window | Download
Subscribe and listen to Enlightenment of Change podcast on your favorite podcast streaming service or on YouTube. New episodes post everyweek – listen to Connie dive into new sales and business topics or problems you may have in your business.
Connie's motivational quote today is by, ~ Matty Mullins"
"The only person you should strive to be better than, is the person you were yesterday."
Check Out These Highlights:
Would you say you are a positive or negative thinker? You know, is your glass half full or empty? Think about your state of mind at the beginning and end of your day. Do you feel alive, happy, engaged and raring to go when you wake up? At night when you get into bed, do you look back on your day and think it was a good and productive day?
When diagnosed with your eye condition, how did that influence your vision for your life?
How did you find confidence early in your career to keep reaching for more?
On days that are difficult, what keeps you motivated?
How do you go about building a team and maintaining motivation?
About Nancy Solari:
Nancy Solari is an authentic, passionate, and successful example of how you can live the life you want with the right mindset and foundation. Regardless of the challenges you face, with perseverance and a desire for greatness, you can begin living full out. Today, Nancy hosts the national Living Full Out Show and is an inspiring example of creating a successful life through determination and positivity. Nancy believes everyone is capable of overcoming adversities and living full out.
How to get in touch with Nancy Solari:
Living Full Out website: https://livingfullout.com/
Email: [email protected]
Stalk me online!
Website: https://whitmanassoc.com/
Apple Podcast: https://podcasts.apple.com/us/podcast/enlightenment-of-change/id1313299091
Connie's #1 International Bestseller Book – ESP (Easy Sales Process): 7-Step to Sales Success: https://whitmanassoc.com/resources/
Download Free Communication Style Assessment: www.whitmanassoc.com/csa
Connie's ESP (Easy Sales Process) MasterClass: https://whitmanassoc.com/espmasterclass/