Listen:
THE POWER OF PRAYER by Chucks Uzonwanne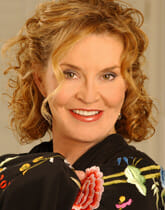 Podcast: Play in new window | Download

The importance attached to the inspiration which the power of prayer creates is the inundation with the ability to pray, and the insight it grants you to conceive thoughts that are liberating and true. This will make you believe for your faith to be active and will enhance your relationship and confidence in God.
The power of prayer will also cause you to bear the fruits of righteousness and make you operate in the gifts of the Spirit as you delve into the realms of the spirit through prayer and the study of the word of God. These make the power of prayer an expose of light able to shine forth spiritual verities that will unveil scales of obscurity beclouding your journey to higher life. This is because it is endued with the ability to enact ultimate intimacy with Almighty Jehovah; and with perspective and fervor, the power of prayer will stay your mind always so you can find perfect peace in Christ Jesus.
This revelation exposes that the quality of any relationship is determined by the quality of the communication. Invariably, the Power of Prayer will teach you to effectively pray, so you can be empowered to change hopeless situations and always be in control of your life! 
Wherefore, get ready; for the power of prayer will challenge you to hear, heed and do the word for results. And also convert and metamorphose you to be humble, teachable and obedient to the voice of the Spirit of Almighty God.