Listen:
180. 7 Critical Pillars of Growing Older Living Younger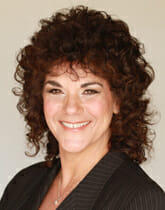 Podcast: Play in new window | Download

Subscribe and listen to Enlightenment of Change podcast on your favorite podcast streaming service or on YouTube. New episodes post everyweek – listen to Connie dive into new sales and business topics or problems you may have in your business.
Connie's motivational quotes for today is by – Betty White
"Don't try to be young. Just open your mind.  Stay interested in stuff.  There are so many things I won't live long enough to find out about, but I'm still curious about them.  You know people who are already saying, 'I'm going to be 30 – oh what am I going to do?'  Well, use that decade!  Use them all!"
Check Out These Highlights:
What does retirement and aging mean to you? Is it an end to your career? Does it mean playing golf every day or sitting on a beach? Or does it mean starting your own business sharing the wealth of knowledge you have amassed over your working career?
I believe there are many answers to this question? So which one is right for you?
About Dr. Gillian Lockitch:
My guest today, Dr. Gillian Lockitch retired and has had three careers since. She feels the truth is that when we stop learning and growing, we start to decline. Gillian is an author, international speaker, researcher and entrepreneur. Dr. Gillian enjoyed a 25-year career as Medical Professor and dual-certified Specialist in Pediatrics and Medical Biochemistry.

Now she is an entrepreneur, building a business in health and aging youthfully. Her book, Growing Older, Living Younger: The Science of Aging Gracefully and The Art of Retiring Comfortably is the basis for The Growing Older, Living Younger Project, aiming to help others find their personal Road Maps to aging youthfully.

How to get in touch with Dr. Gillian Lockitch:
Email: [email protected]
Website: http://www.askdrgill.com/
Order Free Copy of Book: www.gillianlockitch.com
Stalk me online!
Website: https://whitmanassoc.com/
Apple Podcast: https://podcasts.apple.com/us/podcast/enlightenment-of-change/id1313299091
Connie's #1 International Bestseller Book – ESP (Easy Sales Process): 7-Step to Sales Success: https://whitmanassoc.com/resources/
Download Free Communication Style Assessment: www.whitmanassoc.com/csa
Connie's ESP (Easy Sales Process) MasterClass: https://whitmanassoc.com/espmasterclass/