Listen:
184. A Healthy Spin on Non-Traditional Healthy Meals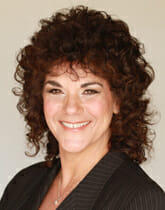 Podcast: Play in new window | Download

Connie's motivational quotes for today is by – Dr. Fabrizio Mancini
"The greatest miracle on Earth is the human body. It is stronger and wiser than you may realize and improving its ability to self-heal is within your control."
Check Out These Highlights:
Have you ever heard that expression, "You are what you eat?" It is literally the truth! Yet, most of us do not eat what we should be eating? Why does it feel so hard at times to make those better choices? Is it possible to create small sustainable changes that will provide big results?
About Sean Dugan:
Sean is a certified professional Health Coach who loves cooking, eating well, living a healthy lifestyle and being around family and friends. He finds balance in this busy world by making food, fitness and fun an important part of his life. Healthy eating is a way of life and Sean wants to share his healthy spins on non-traditional healthy meals.

How to get in touch with Sean Dugan:
Website: www.familyfirsthealthcoach.com
E-mail: [email protected]m
Stalk me online!

Website: https://whitmanassoc.com/
Apple Podcast: https://podcasts.apple.com/us/podcast/enlightenment-of-change/id1313299091
Connie's #1 International Bestseller Book – ESP (Easy Sales Process): 7-Step to Sales Success: https://whitmanassoc.com/resources/
Download Free Communication Style Assessment: www.whitmanassoc.com/csa
Connie's ESP (Easy Sales Process) MasterClass: https://whitmanassoc.com/espmasterclass/
Subscribe and listen to Enlightenment of Change podcast on your favorite podcast streaming service or on YouTube. New episodes post everyweek – listen to Connie dive into new sales and business topics or problems you may have in your business.