Listen:
Depression and ADHD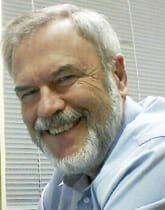 Podcast: Play in new window | Download
Have you ever been told diagnosed with depression, either before or after your ADHD diagnosis? Depression commonly travels along with ADHD and sometimes can be confused with it. They each complicate the other; it is important to make the distinction to treat each one successfully.
Sometimes the depression derives from the impairments of ADHD and treating the ADHD first is the key resolving the depression. If the depression includes thoughts or plans of suicide then certainly it needs to be addressed first.
My guest today is Dr. Bill Dodson, a psychiatrist who began his clinical practice 25 years ago as one of the first practitioners to specialize in adults with ADHD. He recently changed the emphasis of his practice from patient care to being a writer, speaker, and consultant in the field of ADHD. He has written more than 100 articles and done 12 webinars for ADDitude magazine and ADDA (Adult ADD Association). He is an expert in both conditions and has wisdom to share with us about ADHD and depression. Listen and learn!