Listen:
Emotional Dysregulation in ADHD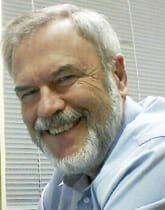 Podcast: Play in new window | Download

Today Dr. David Pomeroy speaks with Dr. Bill Dodson about Emotional Dysregulation in ADHD. Emotional Dysregulation and Rejection Sensitivity Dysphoria are important aspects of ADHD which have been left out of the "official" definitions and are only now gaining the attention they deserve.
This is part one of a two- part series addressing two issues that cause a tremendous amount of distress to people with ADHD as well as those in relationships with them. There is hope! Listen and learn!