Listen:
193. Embracing and Finding Your Voice to Shine!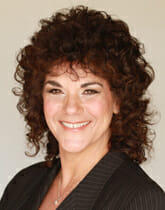 Podcast: Play in new window | Download
Connie's motivational quote for today is by my guest – Regina Carey
"In order to make any change in our lives, we must be willing to LET GO of what's holding us down and keeping us stuck. Much of that work begins with our language."
Check Out These Highlights:
Do you dream about a new life, with new possibilities and opportunities? I have a feeling many people do and perhaps don't even realize that their dream could be reality and that future simply takes a leap of faith.
About Regina Carey:
Regina Carey teaches people to LEAP! She calls herself a Passion Instigator and a Language Disruptor. Regina is an Empowerment Coach. The goal of her work is to educate, empower, and advocate for those who feel stuck, yet long to LEAP!
Regina creates the space and energy for people to do the work of growth, decision-making, and dancing with fear. Her methods focus on moving FORWARD, paying close attention to LANGUAGE, and letting go of the CRAP! She has the capability to light a fire in your belly in less than 15 minutes and has been described as a natural dose of an antidepressant for people!
How to Get in Touch With Regina Carey:
Website: https://reginacarey.com/
Email: [email protected]
Stalk me online!
Website: https://whitmanassoc.com/
Apple Podcast: https://podcasts.apple.com/us/podcast/enlightenment-of-change/id1313299091
Connie's #1 International Bestseller Book – ESP (Easy Sales Process): 7-Step to Sales Success: https://whitmanassoc.com/resources/
Download Free Communication Style Assessment: www.whitmanassoc.com/csa
Connie's ESP (Easy Sales Process) MasterClass: https://whitmanassoc.com/espmasterclass/
Subscribe and listen to Enlightenment of Change podcast on your favorite podcast streaming service or on YouTube. New episodes post everyweek – listen to Connie dive into new sales and business topics or problems you may have in your business.