Listen:
THE SYRIAN JEWELRY BOX: A Daughter's Journey for Truth by Carina Sue Burns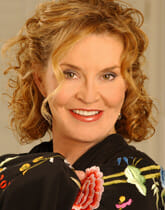 Podcast: Play in new window | Download
A young American girl growing up in the Middle East, Carina Rourke enjoys a blissful innocence until, at age fifteen, she is captivated by an obsessive desire to peek inside her mother's beautiful, forbidden jewelry box. There, Carina discovers a shocking family secret arising from her mother's clandestine past in post-World War II Germany.
On the heels of her discovery, she and her family pursue her father's dream: an exotic trip of a lifetime through the Middle East and Europe. This exotic trip serves as a metaphoric journey for the woman the author becomes―a silent nomad searching for identity.
When they reach Paris, Carina is entranced by the city's temptations. French pastries become a dangerous addiction and an accomplice in silence . . . and so does the love of a mysterious Tunisian.
Inspired by her past, The Syrian Jewelry Box: A Daughter's Journey for Truth chronicles a teenage heroine who triumphs over her identity crisis and learns the power of love.