Listen:
NYC Mayoral Candidate, Curtis Sliwa, Interviewed by Doc Holliday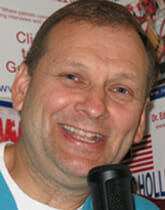 Podcast: Play in new window | Download
Doc Holliday's Rock Splitting Politics dives into the New York City Mayor's race with an exciting interview involving Curtis Sliwa. Curtis Sliwa is the founder of the crime fighting organization known as the Guardian Angels. Curtis Sliwa's candidacy has been endorsed by former NYC mayor, Rudi Guiliani. Curtis is running as a Republican in an overwhelmingly Democractic city, how can he win? 
Does he have a gameplan to galvanize the voters of New York City?  How does he expect to get support from the voters of New York City? Does he believe New York City is important to the rest of the United States and even the world?  Doc Holliday will ask Curtis Sliwa these questions and so many more so you must click on now to know how Curtis Sliwa plans to win the New York mayor's race and how you can expect him to govern when he does.
Fascinating Internet radio is waiting to be heard—so click on now for a show that you will want to send the link out to all your friends and neighbors—especially the ones you know in New York City!!