Listen:
Celebrate Freedom in America As We Size Up the Challenges from Communist China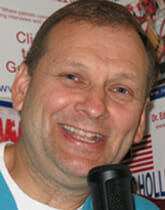 Podcast: Play in new window | Download
Celebrate freedom and liberty this week on Doc Holliday's Rock Splitting Politics as we look into some of the challenges from the Communist Party controlled country of China. Doc Holliday provides some clips from CNN and Newsmax in order to show how the Communist Party of China is challenging freedom loving America.
We have just celebrated freedom in America by making Juneteenth a national holiday but guess who got the ball rolling to make Juneteenth a national holiday?
Listen to this week's show to find out who and so many other things as we do celebrate freedom on this week's show! Click on now to celebrate with us and learn about China's role in challenging the United States and the world.