Listen:
202. Mask-linity Revealing the Man Behind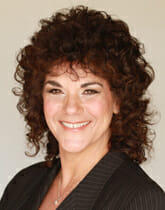 Podcast: Play in new window | Download
Connie's motivational quote for today is by – Jeannette Rankin
"Men and women are like right and left hands; it doesn't make sense not to use both'"
You've heard the expressions, Men are from Mars and Women are from Venus and you can't live with them, you can't live without them!  Why have these phrases and classifications been given through the years?    Guys and Ladies would you be interested in learning how to gain insight and understanding into the dynamics and behaviors related to family, friendships, personal health, and work.
My guest today is, Richard Avdoian. Richard is the founder and CEO of Midwest Business Institute, Inc. a business coaching, consulting, and training firm since 1996. He works with businesses and associations committed to training and retaining highly motivated productive employees.
He is an employee development expert who specializes in enhancing employee potential and maximizing capabilities to provide exemplary customer service and increase productivity and profitability. He has worked in the health care field for over 27 years and with clients in over forty different industries providing programs and services in the area of teamwork, leadership and employee development.
He is a nationally recognized speaker who offers keynote speeches, seminars & workshops that focus on enhancing human assets to increase productivity and profitability with the key being maximizing personal capabilities.
Email: [email protected]
Website: http://www.richardavdoian.com/