Listen:
The Unhealthy Weakness of Leadership in Washington, D.C.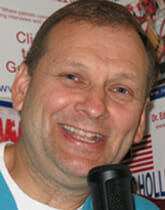 Podcast: Play in new window | Download
Join Doc Holliday this week for an in depth look at the unhealthy leadership coming out of Washington, D.C. Doc takes a look into why Speaker of the House, Nancy Pelosi, kicked Jim Jordan and Jim banks off the January 6th special house commission.
Doc explores the questions that were not asked and therefore we do not have answers about why security on January 6th was a colossal failure under Nancy Pelosi's watch. Doc also highlights the spectacular failure of the Governor of California, Gavin Newsome, and how conservative Larry Elder has a chance to knock Newsome off in the upcoming California recall election. Another great show in the world of Rock Splitting Politics including clips from Fox News' Tucker Carlson and Sean Hannity! Click on now!
Rock Splitting Poitics is a proud supporter of Harmony.one