Listen:
204. How to Leave a Stress-Free Legacy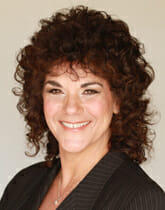 Podcast: Play in new window | Download
Connie motivational quotes for today is by – Peter Strople
"Legacy is not leaving something for people. It's leaving something in people."
Check Out These Highlights:
What comes to mind when you hear the word legacy? Is it financial? Is it a tangible item? Or is it a legacy of values?
There is no right or wrong answer. I am curious as to what that word means to you! For me, I think my parent's legacy will be that of love, integrity, family, and doing the right thing in life.
About Stacey Golden-Lisnock:
Today my guest is Stacey Golden-Lisnock. Stacey is a former financial advisor and CFP. She is now a Financial Advocate who has created a system to support people in all stages of life to plan, prepare, update, and organize their documents and personal information needed in case they become ill or pass away.
She hosts a weekly podcast called," Legacy Therapy", where people tell their personal stories and professionals give tips and resources on various topics to encourage and support leaving a stress-free legacy.
How to Get in Touch With Stacey Golden-Lisnock:
Email: [email protected]
Website: https://www.gotittogethernow.com/
Stalk me online!
Enlightenment of Change Facebook group:
Website: https://whitmanassoc.com/
Apple Podcast: https://podcasts.apple.com/us/podcast/enlightenment-of-change/id1313299091
Connie's #1 International Bestseller Book – ESP (Easy Sales Process): 7-Step to Sales Success: https://whitmanassoc.com/resources/
Download Free Communication Style Assessment: www.whitmanassoc.com/csa
Connie's ESP (Easy Sales Process) MasterClass: https://whitmanassoc.com/espmasterclass/
Subscribe and listen to Enlightenment of Change podcast on your favorite podcast streaming service or on YouTube. New episodes post everyweek – listen to Connie dive into new sales and business topics or problems you may have in your business.