Listen:
ADHD Parenting roles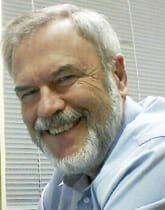 Podcast: Play in new window | Download

Would you like to change how life happens in your home, reduce frustrations, change the emotional tone of family interactions? Parenting is difficult and the path to making constructive changes can be hard to find.
Elaine Taylor-Klaus returns for this show and the next as we move through the ways to do exactly that. Elaine is a parent of 3 kids with ADHD, an adult with ADHD (as is her husband), a Parent Coach, and the author of The Essential Guide to Raising Complex Kids with ADHD, Anxiety and More. In the last 2 episodes we discussed the 6 steps of the IMPACT model of parenting, in this and the next episode we talk through the Four Phases of the Parent-coach role as they apply to parent-child relationships at different developmental stages of childhood. Raising your child to become an independent confident young adult is the goal of every parent. This series of 4 shows gives you the blueprint for how to do it. Listen and Learn!