Listen:
206. To Get Ahead…Stop Competing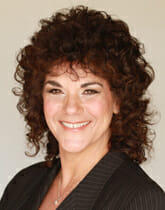 Podcast: Play in new window | Download
Connie's motivational quote for today is by – Stephen Covey
"If the ladder is not leaning against the right wall, every step we take just gets us to the wrong place faster"
Check Out These Highlights:
The phrase work smarter not harder is something we all aspire to, isn't it? Why is it that many women believe that if they work twice as hard as their peers, they'll get noticed and 'earn' the promotion? So what do you do if you are trying to move up the corporate ladder?
About Nanci Lublin-Good:
Nanci is an Internal Mobility and Certified High-Performance Coach. She spent more than 30 years in business and finance and is passionate about finding joy in life. Nanci strongly believes that helping others get what they want is a key ingredient for joy.
During her time in corporate America, Nanci not only navigated her own path into leadership, but she coached and mentored others to find the work they love and their path into that space. Now she is focused on fixing the "broken rungs" on the corporate ladder through helping women get promoted in their current organizations by unleashing their natural collaborator and leveraging unique life experience to influence in all directions.
How to Get in Touch With Nanci Lublin-Good:
Email: [email protected]
Website: NLGCoaching.com
Free Link to -Day Challenge: https://ss993.isrefer.com/go/course/ap1
Stalk me online!
Enlightenment of Change Facebook group:
Website: https://whitmanassoc.com/
Apple Podcast: https://podcasts.apple.com/us/podcast/enlightenment-of-change/id1313299091
Connie's #1 International Bestseller Book – ESP (Easy Sales Process): 7-Step to Sales Success: https://whitmanassoc.com/resources/
Download Free Communication Style Assessment: www.whitmanassoc.com/csa
Connie's ESP (Easy Sales Process) MasterClass: https://whitmanassoc.com/espmasterclass/
Subscribe and listen to Enlightenment of Change podcast on your favorite podcast streaming service or on YouTube. New episodes post everyweek – listen to Connie dive into new sales and business topics or problems you may have in your business.