Listen:
LETTER KINDLING: Igniting, Inspiring And Evoking The Fire Within by Fox Beyer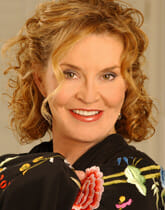 Podcast: Play in new window | Download
The author has always been drawn to the following question:
What is it like to live in your skin and look back out at the world?
In order to answer the question, he has observed, watched, listened, read, and evaluated. It is now time to share.
The book is a collection of 68 motivational and inspirational poems. The poems are glimpses of observations from experiences that the author has had. It is his hope that the reader can find a connection to the poems. Maybe, in some ways, we all wear the same shoes! Fox believes that there is no greater bond than that of the human race. May the words ahead serve to strengthen that bond.
It is the hope of the author that his book carries both great understanding and meaning for the reader.
Included are:
· The Road To Success
· He Looks Back At Me And Says
· I-N-I-T-A-T-I-V-E
· Pride
· Observe
· Bullfrog Pond
· Einstein of Nature
· My Broken Gift
· When Fear Wears Practicality's Mask
· The Tale of the Tape
· Research
And many more.