Listen:
Biden's Supply Chain Train Wreck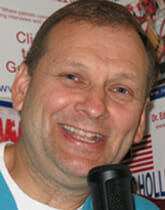 Podcast: Play in new window | Download
When you think things cannot get any worse after the Afghanistan disaster, inflation storms, energy crisis, but now the supply chain train wreck may be the worst. This supply train wreck affects every citizen and is undermining our hopes for the future. 
Listen this week as Doc Holliday digs into the supply chain issues with clips from Newt Gingrich and Secretary of the Treasury, Janet Yellen.  Americans are suffering a little now but we will feel it more and more. Why is it getting worse? Listen to this week's show right now!