Listen:
215. Smart Money Strategy for Women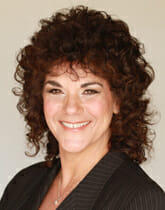 Podcast: Play in new window | Download

Connie's motivational quotes for today is by – Chris Hogan
"If you are going to have a real dream, you will need a real plan."
YouTube:
Check Out These Highlights:
I grew up in a household where my parents said things like money doesn't grow on trees, you must save for a rainy day, get a job with benefits and a 401(K), you must pay the piper, and the list goes on.
I am not criticizing my parents. On the contrary. They both grew up in the aftermath of the 1929 crash. Life-changing event. So as an adult with retirement pressing down on me, what do I believe about money? What am I teaching my kids? These are super important questions to contemplate because what served my parents and what will serve me, and my kids are dramatically different.
So where do we go for clear and correct information about money?
About Anna Felix:
Anna Felix is a California native and Smart Money Strategist. Her background is in education and linguistic intelligence. Her roles as wife, mother, interpreter, business consultant, and business owner were fulfilling and brought her happiness. When she became a widow in 2010, she felt that she needed to become more financially savvy. Her search left her feeling that there had to be better information. She decided to turn her pain into purpose, and today she empowers her clients with financial strategies that will make them financially bulletproof.
How to Get in Touch With Anna Felix:
Website: https://www.modfinancial.com/
Email: [email protected]
Stalk me online!
Enlightenment of Change Facebook group:
Website: https://whitmanassoc.com/
Connie's #1 International Bestseller Book – ESP (Easy Sales Process): 7-Step to Sales Success: https://whitmanassoc.com/resources/
Download Free Communication Style Assessment: www.whitmanassoc.com/csa
Subscribe and listen to Enlightenment of Change podcast on your favorite podcast streaming service or on YouTube. New episodes post every week – listen to Connie dive into new sales and business topics or problems you may have in your business.