Listen:
216.  Reclaim Power Over Your Life with Mindset, Skillset, and Get Off Your Asset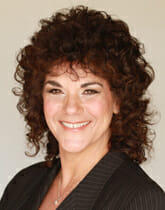 Podcast: Play in new window | Download
Connie's motivational quote for today is by – Oprah Winfrey
"Doing the best at this moment puts you in the best place for the next moment."
Check Out These Highlights:
I network a lot and meet a ton of new people each week. I feel like no matter the networking platform, there seems to be more and more conversations around mindset, skillset, and get off your asset. I love the idea of using these three frames of reference.
First, I have done a bunch of internal work on myself, building a healthy mindset and yes it takes effort but so worth it. Second, the skill set, I consider myself a lifelong learner, because I feel like if I don't keep learning and growing myself and my skills, I will start to shrivel up and die…lol! That was very dramatic! The last one, "get off your asset," is my favorite. All the inner work, learning, and change we create in our life is nothing if we can't put it into practice and use these changes to form the life we desire. Applying all three is how we can literally create magic in our lives by creating actual, tangible results through that application!
About Sallie Wagner:
Sallie Wagner. Sallie is a speaker, author, lawyer, real estate broker and instructor, and life coach. Your What's Next Strategist and Life Alchemist, Sallie incorporates outcome-based techniques such as EFT (Emotional Freedom Techniques), NLP (Neurolinguistic Programming), and trauma-aware modalities, to help you get concrete results, as you ditch those unwanted behaviors and habits, fears, and phobias, limiting beliefs and decisions, that keep you from living your best life. Sallie's signature coaching program is REBOOT Your Thinking: How to Install and Uninstall Mind Apps.
How to Get in Touch With Sallie Wagner:
Email: [email protected]
Website: Salliewagner.com
30-Day Free Trial to Sallie's Local's Community: https://salliewagnercoaching.locals.com
Stalk me online!
Enlightenment of Change Facebook group:
Website: https://whitmanassoc.com
Connie's #1 International Bestseller Book – ESP (Easy Sales Process): 7-Step to Sales Success: https://whitmanassoc.com/resources/
Download Free Communication Style Assessment: www.whitmanassoc.com/csa
Subscribe and listen to Enlightenment of Change podcast on your favorite podcast streaming service or on YouTube. New episodes post everyweek – listen to Connie dive into new sales and business topics or problems you may have in your business.