Listen:
THE KINGFISHER by Donna Clovis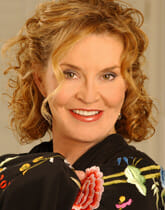 Podcast: Play in new window | Download
The twilight is legendary. It is the first blue moon since 1944 and it arrives at Princeton University on October 31, 2020. And in this moment, you realize, I take you to a place where your mind becomes a book. It is the story of Kingfisher, a savior for Black mankind and Mama, the voice of the lullaby that cries to save him from the knee of the police like George Floyd. Mama cries to protect his life and his breath…
And YOU the reader participate in a special quest…
Faced with the following instructions for a quest, YOU, the protagonist, embark on an unexpected journey through the words and life of this book. And YOU discover the power of a Mama's lullaby and the release of a ransom that leads to the redemption of Kingfisher: a part man and dragon fish-like beast held captive at Princeton University's Seventy-Nine Hall.
For Kingfisher holds the sacred key to Black humanity's history out of slavery and unjust policing as in the death of George Floyd making the silent voices of time finally heard.