Listen:
Alyxx's ADHD Journey: Life Before & After Diagnosis and Treatment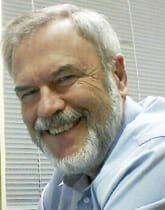 Podcast: Play in new window | Download
What is it like going from struggling but not knowing why to discovering why so much of your life didn't go well to success in so many ways? If you have ADHD and know it, many of these shows will be familiar. If you think you may have ADHD and the journeys of the 2 people presented in the next 2 shows sound familiar, all too familiar, see an expert for an evaluation. Starting treatment for your ADHD will (with high probability, like 90%) change your life. 
This is the first of two shows about two people and their lives before and after their ADHD diagnosis and treatment. One is an ADHD Coach and man with a passion for helping everyone (yes even neurotypicals) understand ADHD and those with ADHD to succeed in life. The other is a patient of mine, a woman whose life turned around when she decided to treat her ADHD, a diagnosis made when she was a child but whose parents "did not want me to take speed". (myth often held by neurotypicals, prescription stimulants are like street drugs and will ruin your life. WRONG.)
Join me in getting an inside look at how 2 lives changed with diagnosis, treatment, and acceptance of the challenges of having ADHD. The first show features my patient Alyxx (they/them). How are they meeting those challenges  now?  Listen and learn!