Listen:
Aron's ADHD Journey: Life Before & After Diagnosis and Treatment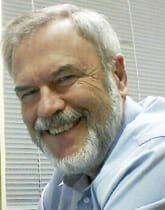 Podcast: Play in new window | Download
Join Dr. David Pomeroy for the second show about life before and life after the diagnosis of ADHD and starting treatment, the stories of 2 people whose lives turned around . In the previous show you heard how Alyxx went from dissatisfaction with their job yet thinking they could not do anything else to creating a therapy practice and managing it as well as their personal life with great success.

In this show we hear from Aron, a"life failure by age 32″ who had lost 7 jobs, was divorced and broke, a man transformed by treatment of his ADHD into an ADHD Coach, frequent webinar host and guest, change management consultant, and founder of hiddenadd.com. Listen and learn!