Listen:
225. Dr. Michelle Peticolas – Serving High End Clients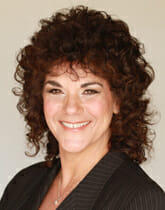 Podcast: Play in new window | Download
Connie's motivational quote for today is by – Shep Hyken
"Show value, create an experience and always strive to exceed customers expectations."
Check Out These Highlights:
Every week as I write the intros to this show, I reflect on my experiences both professionally and personally. When I started my business over 20 years ago, I didn't charge the fees that I enjoy today.
Even though, when I started my business, I had almost 20 years of experience in sales. Running a business, where I was teaching salespeople and business owners how to improve sales skills, and teaching how to build client relationships, was a whole new game for me.
Today I'm able to use my personal and professional journey as a frame of reference. Sometimes I see that fear holds my clients back from charging what they should be charging for their services because of their mindset and believing they are not capable of having high end clients.
About Dr. Michelle Peticolas:
Michelle is an international speaker, best-selling author, award-winning filmmaker and founder of Second Chance Secrets, a professional training center that enables coaches, healers and change-makers to create high-end transformational programs that leverage time, attract premium clients and allow them to have a bigger impact.
For 25 years, Dr. Michelle has guided powerful women to recreate their lives after loss, through coaching, spiritual healing, psychosomatics, Cognitive and Gestalt psychology, films and writing.
How to Get in Touch With Dr. Michelle Peticolas:
Email: [email protected]
Website: https://www.secondchancesecrets.com/
Free Gift: https:tinyurl.com/high-end-secrets
Stalk me online!
Enlightenment of Change Facebook group:
Website: https://whitmanassoc.com
Connie's #1 International Bestseller Book – ESP (Easy Sales Process): 7-Step to Sales Success: https://whitmanassoc.com/resources/
Download Free Communication Style Assessment: www.whitmanassoc.com/csa
Subscribe and listen to Enlightenment of Change podcast on your favorite podcast streaming service or on YouTube. New episodes post everyweek – listen to Connie dive into new sales and business topics or problems you may have in your business.