Listen:
226. Valerie Martinelli – How A Career Coach Can Change the Trajectory of Your Career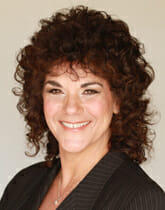 Connie's motivational quote for today is by – Chris Grosser
"Opportunities don't happen, you create them."
Check Out These Highlights:
I love this quote. Perhaps because I love being in control and in control of creating my destiny. Sounds great, doesn't it? I think most of us know that control is simply an illusion, to the point that I can only control myself and what and how I live my life. Beyond that, I guess I have no control.
That doesn't mean I don't try to force things. Maybe we all do that to some extent. Instead of forcing things in your career journey, perhaps we implement some control factors that work.
About Valerie Martinelli:
Valeri and I are going to discuss taking control of your career using proven strategies and skills to secure the job you have dreamt about and feel you are finally ready for.
Valerie is the CEO of Valerie Martinelli Consulting and she and her team help mid and senior-level executives to land new roles, cultivate careers, and earn massive salary increases between $15K- $60K using 1:1, and group coaching strategies.
VMC has been in business for 5.5 years and has been recognized by CIOReview as one of the 10 Most Promising Leadership Development Training/Coaching Companies for 2019 and 2021. VMC is committed to ensuring clients are equipped with the structure, tools, and strategies needed to receive equal opportunities, compensation, advancement opportunities, to achieve their professional goals and desired outcomes.
How to Get in Touch With
Email: [email protected]
Website: https://www.askvmc.com/
Stalk me online!
Enlightenment of Change Facebook group:
Website: https://whitmanassoc.com
Connie's #1 International Bestseller Book – ESP (Easy Sales Process): 7-Step to Sales Success: https://whitmanassoc.com/resources/
Download Free Communication Style Assessment: www.whitmanassoc.com/csa
Subscribe and listen to Enlightenment of Change podcast on your favorite podcast streaming service or on YouTube. New episodes post everyweek – listen to Connie dive into new sales and business topics or problems you may have in your business.