Listen:
229.  Jim Niswonger – Genius Driven Business Approach to Get More Sales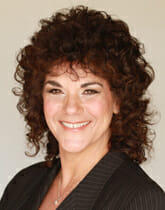 Podcast: Play in new window | Download
229. Jim Niswonger – Genius Driven Business Approach to Get More Sales
Connie's motivational quote for today is by – Charlotte Eriksson
"Sometimes you need to sit lonely on the floor in a quiet room in order to hear your own voice and not let it drown in the noise of others."
Check Out These Highlights:
I love this quote! Sitting and thinking so we hear our own genius and drown out all the noise is critical to building a business that is worthwhile, profitable, and serves others in a big way! So, we do have to rise above all the noise on the digital playing field. Why is this so important and how the heck do we do this, well my amazing guest and I are going to dig in and discuss what a genius-driven business is and why it's so important now more than ever.
About Jim Niswonger:
Jim is the owner of Enlightened Profits, and he helps mission-driven coaches, consultants, and other experts sell more of their products and services by helping them zone in on a clear message so they can show up bigger and serve their clients better!
How to Get in Touch With Jim Niswonger:
Email: [email protected]
Website: www.geniusdriven.biz
Stalk me online!
Enlightenment of Change Facebook group:
Website: https://whitmanassoc.com
Connie's #1 International Bestseller Book – ESP (Easy Sales Process): 7-Step to Sales Success: https://whitmanassoc.com/resources/
Download Free Communication Style Assessment: www.whitmanassoc.com/csa
Subscribe and listen to Enlightenment of Change podcast on your favorite podcast streaming service or on YouTube. New episodes post everyweek – listen to Connie dive into new sales and business topics or problems you may have in your business.