Listen:
231. Kevin Hancock – The Profit and Power of Being an Employee CENTRIC Companies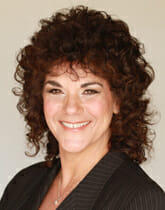 Podcast: Play in new window | Download
Connie's motivational quote for today is by – Andy Hargreaves
"Too often, shared visions really mean, 'I have a vision; you share it!'"
Check Out These Highlights:
Lately, I have read more articles about the new leadership skills (agility, empathy, respectful communication, and the list goes on), that are needed. So, my curious mind keeps questioning, "are these skills new, or should they have been part of a solid leadership model for organizations all along?"
As I reflect, I personally feel that leaders from around the globe are waking up to what true leadership should have been all along and that we have been blindly using the model that has been used throughout corporate cultures at least during my 40-year career. I believe the cost of not having a tangible and duplicatable leadership culture, will cost organizations millions of dollars in lost productivity and ultimately lost revenue.
So, what is a great model to follow? I'm glad you asked!
About Kevin Hancock:
Kevin is the CEO of Hancock Lumber, one of the oldest companies in America, and a six-time recipient of the 'Best Places to Work in Maine' award.
In 2010, at the peak of the national housing and mortgage market collapse, Kevin acquired a rare neurological voice disorder called Spasmodic Dysphonia (SD). When his own voice became weakened, he developed a new leadership style based on strengthening the voices of others.
Today we are going to discuss his amazing book, THE SEVENTH POWER – ONE CEO'S JOURNEY INTO THE BUSINESS OF SHARED LEADERSHIP. In his book, Kevin shares the philosophy, values, and strategies Hancock Lumber Company has embraced on its journey toward becoming an employee-centric company – where leadership responsibilities are broadly shared rather than power coming from the top down.
How to Get in Touch With Kevin Hancock:
Website: https://thebusinessofsharedleadership.com/
Stalk me online!
Enlightenment of Change Facebook group:
Website: https://whitmanassoc.com
Connie's #1 International Bestseller Book – ESP (Easy Sales Process): 7-Step to Sales Success: https://whitmanassoc.com/resources/
Download Free Communication Style Assessment: www.whitmanassoc.com/csa
Subscribe and listen to Enlightenment of Change podcast on your favorite podcast streaming service or on YouTube. New episodes post everyweek – listen to Connie dive into new sales and business topics or problems you may have in your business.