Listen:
232.   Jen Boyd – Elements of Harmony Feng Shui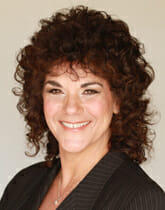 Podcast: Play in new window | Download
Connie's motivational quote for today is by – Gail Blanke
"When we throw out the physical clutter, we clear our minds. When we throw out the mental clutter, we clear our souls."
Check Out These Highlights:
As I look back, I can recognize decisions I have made because they simply felt right at the time. For example, just shy of 3 years ago we moved and the first thing I did after the movers left was to hang a floral wreath on the front door and put our welcome mat on the entry steps. My husband thought I was crazy, making that a priority over all the boxes that were piled high throughout every room in the house. All I said to him was I just needed the front of the house to be welcoming.
About 6 months later I was part of a zoom networking event and one of the women on the call spoke about Feng Shui. Not knowing much about this topic, I mentioned our moving day and my need to decorate the front door and entry. Apparently having a welcoming entry is a Feng Shui thing. She commented that even though I didn't know anything about Feng Shui, I had intuitively used its principles correctly.
Fascinating topic, isn't it?
About Jen Boyd:
Jen is the founder of Elements of Harmony. Her exclusive, online Blueprint program helps corporate professionals create harmony and balance within themselves and their home, so they can create happiness and flow in all areas of their life.
Jen provides a down-to-earth approach to Feng Shui, making the ancient study understandable for today's lifestyle. It also places emphasis on the importance of self-care and honoring your personal Ch'i. Since 2003, as a certified Feng Shui practitioner Jen has worked with hundreds of Feng Shui clients all over the world.
How to Get in Touch With Jen Boyd:
Website: http://www.elementsofharmony.com/
Email: [email protected]
Free Gift To 18 Feng Shui Principles:
https://elementsofharmony.com/18-principles-landing
YouTube:
https://www.youtube.com/channel/UCdyfyHw29hqnBS-Mm3ePhfg
Free Facebook Group – tons of free videos, training, and resources:
https://www.facebook.com/groups/fengshuiforhomeofficewellbeing/
Stalk me online!
Enlightenment of Change Facebook group:
Website: https://whitmanassoc.com
Connie's #1 International Bestseller Book – ESP (Easy Sales Process): 7-Step to Sales Success: https://whitmanassoc.com/resources/
Download Free Communication Style Assessment: www.whitmanassoc.com/csa
Subscribe and listen to Enlightenment of Change podcast on your favorite podcast streaming service or on YouTube. New episodes post everyweek – listen to Connie dive into new sales and business topics or problems you may have in your business.