Listen:
Putin's War on Ukraine includes a trap for America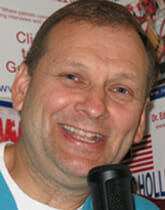 Podcast: Play in new window | Download

Many diplomats around the world and citizens of Ukraine did not believe Putin would declare war on Ukraine, but he did. Putin's killing machine (called the Russian military) may not be moving as fast as they would like, and I do pray that they are unsuccessful. But with all the chips on the table and the chessboard game in history moving, you can be sure that Putin has calculated how he wants it to play out.
He wants all of Ukraine and probably more territory, but he also has played out a trap for America. Yes, he looked at American leaders and assessed their weakness, yes, he looked at the politics of the green new deal, and yes, he knew the sanctions were coming. But in the devastation, and the horrors of war on the battleground, Putin has developed a trap for America that could hamper Americans for generations to come.
Will America get caught in that trap?
Listen to this week's show for one of the most important shows Doc Holliday has ever done with huge consequences for every American alive today and for those to come in the future. And there is a plan to get out of the trap if our leaders fall for it. Click on for a show that every American leader and member of Congress and everyone in this administration should listen to. Click on now!