Listen:
233.  Tom English – Personal Values and Sustainable Success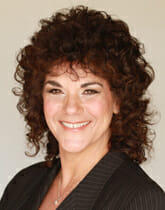 Podcast: Play in new window | Download
Connie's motivational quote for today is by – Dalai Lama
"Open your arms to change but don't let go of your values."
Check Out These Highlights:
As I prepare for the show. I usually start with my guest's topic and then go look for a quote that sets the stage for the episode we are recording. For today's show, I loved this quote because the show is all about embracing and navigating changes that happen in life and business.
I also like the component, in this short quote, about values. As I reflect and think about my own personal life stages and changes, I know that my core values have been tested repeatedly. For me, my values have guided me to leave jobs, take new jobs and ultimately for me to open my business over 20 years ago.
What are your core values and how do you honor them in your life and business?
About Tom English:
Tom is the Founder of 3 Stewardships Ltd whose mission is to empower individuals across the globe to create lives of purpose, meaning and fulfillment in pursuing their unique version of sustainable success in a world full of distractions, temptations and challenges.
How to Get in Touch With Tom English:
Website: http://3stewardships.com/
Email: [email protected]
Free Gift: http://3stewardships.com/s/7-Steps-to-Turn-Pain-into-Purpose.pdf
Stalk me online!
Enlightenment of Change Facebook group:
Website: https://whitmanassoc.com
Connie's #1 International Bestseller Book – ESP (Easy Sales Process): 7-Step to Sales Success: https://whitmanassoc.com/resources/
Download Free Communication Style Assessment: www.whitmanassoc.com/csa
Subscribe and listen to Enlightenment of Change podcast on your favorite podcast streaming service or on YouTube. New episodes post everyweek – listen to Connie dive into new sales and business topics or problems you may have in your business.