Listen:
First Poem of Words by Jef Harris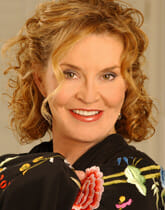 Podcast: Play in new window | Download
"First Poem of Words" exists to inspire by sharing poignant thoughts, encourage by spreading sincere hope, and enlighten by being honest and forthright. The words in this glittering collection of poems and lyrics are one of the most naked self-exposures a retired Professional Soldier undertook. Author Jef Harris reveals himself with a vibrant literary invention. Speaking face-to-face to his readers, he paints a colorful tapestry of language that invites you to read or listen, appreciate and understand as you relate to the dynamic messages in his voice. You can watch the video of "First Poem of Words" here.

About Jef Harris: Jef Harris was born in Chicago, Illinois, grew up there, Massachusetts, Texas, Taiwan, Vietnam, South East Asia and Europe, and now calls Maryland his home. He obtained a Master of Arts in Organizational Management from the University of Phoenix. Jef is a versatile poet and writer, offering poetry readings and writing services. Jef covers a wide breadth of topics and offers a fresh take on everything he writes about. He is blessed with excellent writing skills and has mastery in modern poetry, experimental poetry, short fiction, and technical writing. You can find out more about Jef at his website https://jefharrispoems.com/. You can find "First Poem of Words on Amazon.