Listen:
235: Gina Vincent – Self-Help is Counterproductive and Takes You Down the Wrong Path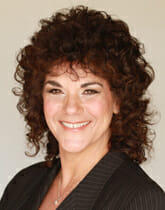 Podcast: Play in new window | Download
235. Gina Vincent – Self-Help is Counterproductive and Takes You Down the Wrong Path
Connie's motivational quote for today is by – Satsuki
"Although difficult, change is always possible. What holds us back from making the changes we desire are our own limiting thoughts and actions."
Check Out These Highlights: I chose this quote because it stated exactly the purpose of this show. Change may be difficult, and we are the only ones that can stand in the way of true happiness in our lives. However, you define happiness for you.
As I reflect on major life events, I realize the profound impact they have had on how I see the world and respond to it.
One of those crossroads for me was when I turned 39. I had two babies at home, chose to leave my safe full-time job and start my business. I'd say that's a major crossroad…right?
The funny thing is as I opened my business, my inbox began to fill with emails about the law of attraction, all the universal laws, manifestation, and spiritual awakening. I still have no idea how or why those emails started then. I think I was ready for the many lessons that awaited me and that I would learn and embrace over the next 2 decades. I am fascinated and always curious to observe how divine intervention sneaks in and changes our life.
About Gina Vincent:
Gina is an Escape Artist (of sorts), helping amazing women and men create their master plan to break free of the one-size-fits-all life. Gina talks about learning to listen to your intuition, learning to value your truths, desires, and gifts.
Gina has been on a lifelong search for the ideal combination of sun, sand, and sea. Her career took her south, to North Carolina, where she met and married her husband, gave birth to their son, and adopted their daughter. Today, she calls California home, and when she's not at her desk; she's on her paddleboard.
How to Get in Touch With Gina Vincent:
Website: https://ExquisitelyAligned.com
Email: [email protected]
Free Quiz: https://exquisitelyaligned.com/quiz/
Free Gift: https://exquisitelyaligned.com/3-keys-to-unlock/
Stalk me online!
Enlightenment of Change Facebook group:
Website: https://www.changingthesalesgame.com/
Connie's #1 International Bestseller Book – ESP (Easy Sales Process): 7-Step to Sales Success: https://conniewhitman.ac-page.com/changing-the-sales-game-resources
Download Free Communication Style Assessment: https://www.changingthesalesgame.com/communication-style-assessment
Subscribe and listen to Enlightenment of Change podcast on your favorite podcast streaming service or on YouTube. New episodes post everyweek – listen to Connie dive into new sales and business topics or problems you may have in your business.