Listen:
240. Thomas Russo Jr. – Thomas Russo – There are No Politics in Heaven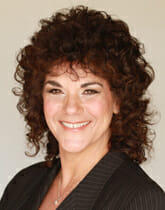 Podcast: Play in new window | Download
Connie's motivational quote for today is by – Bob Proctor
"Faith and fear both demand you believe in something you cannot see. You choose."
Check Out These Highlights:
Over the years, there have been hard times both personally and professionally. So, what do you do when you feel lost and not sure of the next step to take?
For me, it has always been about breathing to help me think clearly and make a move. Sometimes the moves were right and sometimes epic failures.
I believe life can be hard at times, and not so easy to see the light and the correct road or path to follow.
About Thomas Russo, Jr:
Tom is the President of Russo Communications, LLC, a consulting firm that specializes in spiritual growth and transformation of clients through small group and one-on-one mentoring and accountability services.
He is an adjunct professor at Pillar College, Seton Hall University, and Fairleigh Dickinson University and is a recognized expert in organizational leadership and performance, communications, nonprofit leadership & management, and public service.
He recently published his first book, a memoir of his life experiences and how he gave up New Jersey politics and found servant leadership as his calling. His new book, There Are No Politics In Heaven represents the human condition and our ability to overcome obstacles and find faith bigger than fear, true inner peace, and purpose.
How to Get in Touch With Thomas Russo, Jr:
Website: http://thomasrussojr.com/
Email: [email protected]
Free Gift: https://thomasrussojr.com/contact/
Stalk me online!
Enlightenment of Change Facebook group:
Website: https://www.changingthesalesgame.com/
Connie's #1 International Bestseller Book – ESP (Easy Sales Process): 7-Step to Sales Success: https://conniewhitman.ac-page.com/changing-the-sales-game-resources
Download Free Communication Style Assessment: https://www.changingthesalesgame.com/communication-style-assessment
Subscribe and listen to the Enlightenment of Change podcast on your favorite podcast streaming service or on YouTube. New episodes post everyweek – listen to Connie dive into new sales and business topics or problems you may have in your business.