Listen:
241. Laurie Seymour – Put Your Ideas on the Fast-Track to Reality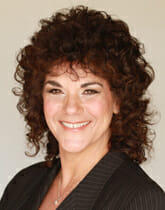 Podcast: Play in new window | Download
 Connie's motivational quote for today is by – Mastin Kipp
"Discovering your purpose is the most significant thing you will do in your life, and you, your loved ones, and the world will be better off because you went on this journey. "
Check Out These Highlights:
I remember when I started my business, my why was simple – to have more control over my time and income, and more specifically to be able to be active in my kids' lives.
Here is the thing, for me making the choice to start my business was an easy decision, yet the entrepreneurial journey has had many ups and downs. I am often asked, was it all worth it? And for me, the answer is absolute. No regents over the past 21 years!
I have been able to build a life and business filled with purpose, personal and professional growth, and the freedom to serve over 25,000 people to help them grow their sales expertise to help them build their life of purpose and prosperity!
About Laurie Seymour:
Laurie is an Innovation Alchemist, is a 2x #1 international best-selling author, host of Wisdom Talk Radio, international speaker/trainer, and Founder/CEO of The Baca Institute.
Laurie's work with entrepreneurs, innovators, thought leaders, and company founders, accelerate the time from ideation to implementation and revenue, opening them to new levels of confidence, peace, and satisfaction.
How to Get in Touch With How to Get in Touch With
Website: www.thebacainstitute.com
Email: [email protected]
Free Gift: 7 AWARENESS-PROVOKING EXPERIENCES (7 day mini-course)
Quiz Link: Creative Innovators Style Quiz
Stalk me online!
Enlightenment of Change Facebook group:
Website: https://www.changingthesalesgame.com/
Connie's #1 International Bestseller Book – ESP (Easy Sales Process): 7-Step to Sales Success: https://conniewhitman.ac-page.com/changing-the-sales-game-resources
Download Free Communication Style Assessment: https://www.changingthesalesgame.com/communication-style-assessment
Subscribe and listen to the Enlightenment of Change podcast on your favorite podcast streaming service or on YouTube. New episodes post everyweek – listen to Connie dive into new sales and business topics or problems you may have in your business.