Listen:
Leon The Warrior Dog by Cy Sansum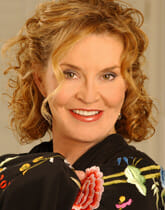 Podcast: Play in new window | Download

The book is set in the 3rd century A D. Constantine is the emperor, and has declared the Roman Empire, to be a Christian Empire.
A shepherd named Beat and his dog, Leon, live in a small village in the Swiss Alps. As fate would have it, both Beat and Leon join the Roman Army and end up defending Rome against the Goths.
There might have been some divine intervention in the life of the young shepherd. He has some narrow escapes, and has inexplicable good luck on the battlefield.
This story may be read as an adventure story, but it is a spiritual parable as well, at least for more mature readers. All this is in the background of the real fun: The Tale of Leon the Warrior dog, who is always at young commander Zug's side.
Amidst the 135 pages of serious battle is war strategy, a little romance, and a lot of bravado, there is also humor. For example, the main character, Zug, observes his dog, Leon: "seeing us walk away from our food was all it took for Leon to quickly finish it off…… Then catch up with us while licking his lips. Do dogs have lips?" At the end of the book, Leon, lips or no lips, is a fun dog to read about and cheer on. As this book is labelled "Book 1," there will undoubtedly be more adventures to come for fans of Zug and Leon.
This book will be a welcome addition for most households with a young, swashbuckling, sword-fighting conqueror. The tale provides plenty of action for children not quite ready to tackle the likes of captain Ahab but who are way beyond Dick and Jane.
Much of the beauty of this book is that it can also be enjoyed on many different levels. An eight-year-old reader will imagine swinging swords and giving commands. Meanwhile, an older reader will likely take in much more.