Listen:
242. Melanie Salvatore August – Yoga for Immunity and Whole Being Health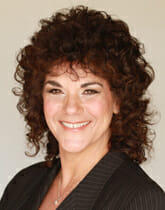 Podcast: Play in new window | Download
Connie's motivational quote for today is by – Morghan King
"Yoga and physical health go beyond our moments on the mat."
Check Out These Highlights:
As time passes, I hear more and more about the importance of self-care and being present to help with the day-to-day stressors in life.
For me, yoga is a lifeline that helps me quiet my mind, stretch and strengthen my body, and allows me to feel strong and calm. What a great combination for me because I have an active Monkey mind and quieting my mind has not been an easy task, for me, through the years.
I am always excited when I get to share a guest who helps us bring the quote I started with to life. Meaning, that we can bring the yoga mat with us as we live our lives.
About Melanie Salvatore-August:
Melanie is a mother of 3, Yoga Teacher Trainer, Reiki Master, and author, and gives in-depth instructions for specific yoga poses and teaches you how they can assist as immune system boosters. Her motivational book, Yoga to Support Immunity, outlines the ins and outs of why yoga promotes and offers holistic, self-care-driven support for optimal health. A practical guide that easily can be integrated into everyday life.
Melanie's book has been chosen as a Foreword Indie Book Award finalist in the health category.
How to Get in Touch With Melanie Salvatore-August:
Website: http://www.melaniesalvatoreaugust.com/
FREE GIFT – Complimentary Tutorial: https://app.namastream.com/MelWellClassroom/product/47670
Stalk me online!
Enlightenment of Change Facebook group:
Website: https://www.changingthesalesgame.com/
Connie's #1 International Bestseller Book – ESP (Easy Sales Process): 7-Step to Sales Success: https://conniewhitman.ac-page.com/changing-the-sales-game-resources
Download Free Communication Style Assessment: https://www.changingthesalesgame.com/communication-style-assessment
All-Star Community: https://changingthesalesgame.mykajabi.com/All-Star-Community
Subscribe and listen to the Enlightenment of Change podcast on your favorite podcast streaming service or on YouTube. New episodes post everyweek – listen to Connie dive into new sales and business topics or problems you may have in your business.