Listen:
Yvan Demosthenes – Recruiting Quality Talent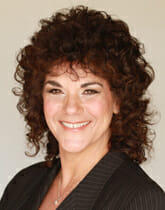 Podcast: Play in new window | Download
Connie's motivational quote today is by – Mathew Caldwell
"Recruiting should be viewed as a business partner, someone who is critical to the success of the business."
Check Out These Highlights:
As I look back over my corporate career, hiring the right people was a necessity for the success of the sales division I managed. Even though I have my own business now, partnering with other business owners where we can partner to help each other's business grow is the exact same principle I used in creating thriving working partnerships during my corporate career.
So think about the importance of finding, hiring, and partnering with the right people for business success?
About Yvan Demosthenes:
Yvan is a Sales Professional with more than 20 years of experience, and 16 years in Talent Acquisition and Recruiting. During his career, he has attained several awards from GE, CareerBuilder, Monster.com, and others.
Yvan has helped companies of all sizes with their online advertising, technology integration, diversity recruiting efforts, and overall recruiting strategies. He received his MBA from Thomas More University, received his Leadership Training from Harvard Business School, and has his D&I Certification from eCornell.
How to Get in Touch With Yvan Demosthenes:
Website: https://www.hamiltondemo.com/
Email: [email protected]
Stalk me online!
Website: https://changingthesalesgame.com
Connie's #1 International Bestseller Book – ESP (Easy Sales Process): 7-Step to Sales Success: https://conniewhitman.ac-page.com/changing-the-sales-game-resources
Download Free Communication Style Assessment: https://www.changingthesalesgame.com/communication-style-assessment
All-Star Community: https://changingthesalesgame.mykajabi.com/All-Star-Community
Subscribe and listen to the Changing the Sales Game Podcast on your favorite podcast streaming service or on YouTube.  New episodes post every week on webtalkradio.net – listen to Connie dive into new sales and business topics or problems you may have in your business.