Listen:
244. Christy Whitman – 7 Steps to Manifest Any Desire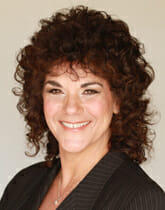 Podcast: Play in new window | Download
Connie's motivational quote for today is by – Yohance Salimu
"Find your natural rhythm and harmonize with it. "
Watch our conversation here!
Check Out These Highlights:
As I reflect on my life, career, and business, my Italian upbringing definitely influenced how I have (and I guess still do) approach my professional journey.
For me, the concept of hard work was at the core. In the past decade, I have realized that hard work alone doesn't guarantee a positive outcome. In fact, I feel like the more I pushed forward with determination and effort, when things weren't going as planned (COVID) sometimes made the bad situation even worse.
I know and choose to keep learning and growing and am still figuring out how to use the Universal laws, quantum physics, and energy, not necessarily action and hard work to manifest the things I desire.
About Christy Whitman:
Christy is the channel for The Council, spiritual mentors here to spread the message of Quantum Energy Mastery. Christy & The Council teach classes, and meditations and provide private sessions to help clients feel more aligned with their Divine Design of well-being, abundance, success, and loving and supportive relationships.
For over fifteen years, and before channeling The Council, Christy was a Transformational Leader, Celebrity Coach, and Law of Attraction expert, as well as the two-time New York Times bestselling author of The Art of Having It All and Taming Your Alpha Bitch.
Christy has appeared on, The Today Show, The Morning Show, Ted X, and The Hallmark Channel, and her work have been featured in the media in various publications. She's been featured in Goalcast, People Magazine, Seventeen, Woman's Day, Hollywood Life, and Teen Vogue, to name a few.
How to Get in Touch With Christy Whitman:
Website: http://www.christywhitman.com/
Email: [email protected]
Free Gift: HTTP://WWW.WATCHYOURWORDS.COM
Stalk me online!
Enlightenment of Change Facebook group: tinyurl.com/EOCFacebookGroup
Website: https://www.changingthesalesgame.com/
Connie's #1 International Bestseller Book – ESP (Easy Sales Process): 7-Step to Sales Success: https://conniewhitman.ac-page.com/changing-the-sales-game-resources
Download Free Communication Style Assessment: https://www.changingthesalesgame.com/communication-style-assessment
All-Star Community: https://changingthesalesgame.mykajabi.com/All-Star-Community
Subscribe and listen to the Enlightenment of Change podcast on your favorite podcast streaming service or on YouTube. New episodes post everyweek – listen to Connie dive into new sales and business topics or problems you may have in your business.