Listen:
245. David Richards – Mind Mastery – The Process for Accomplishing Anything in Life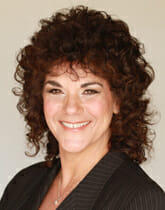 Podcast: Play in new window | Download
Connie's motivational quote for today is by – Steve Maraboli
"Once your mindset changes, everything on the outside will change along with it."
Check out our conversation here!
Check Out These Highlights:
I have always approached my career and business with a focus on my personal and professional growth, by learning something new every day.
The biggest lesson I have learned is that learning something new is a wonderful habit, as long as the information is useful for me and my clients and that I am able to put the information or new skill into action.
Action creates reactions, which in turn creates change and growth.
About David Richards:
David and I are going to discuss mindfulness which sometimes may feel mysterious. The reality is, that each and every one of us is in a different state of consciousness. What's most amazing today is the ability to absorb and share information? It's unprecedented.
One hundred years ago, our ancestors might have spent decades looking for information that we can find within minutes, and even seconds. How much more interconnected are we capable of becoming? How much more conscious can we be?
David is a life strategist, international bestselling author, and executive coach. He's been teaching yoga for fifteen years and served in the Marines for fifteen years. He helps people achieve the extraordinary.
How to Get in Touch With David Richards:
Books: Whisky & Yoga & The lighthouse keeper
Website: http://www.davidrichardsauthor.com/
Email: [email protected]
Stalk me online!
Enlightenment of Change Facebook group:
Website: https://www.changingthesalesgame.com/
Connie's #1 International Bestseller Book – ESP (Easy Sales Process): 7-Step to Sales Success: https://conniewhitman.ac-page.com/changing-the-sales-game-resources
Download Free Communication Style Assessment: https://www.changingthesalesgame.com/communication-style-assessment
All-Star Community: https://changingthesalesgame.mykajabi.com/All-Star-Community
Subscribe and listen to the Enlightenment of Change podcast on your favorite podcast streaming service or on YouTube. New episodes post everyweek – listen to Connie dive into new sales and business topics or problems you may have in your business.