Listen:
Roe vs. Wade Is Struck Down! And GOP Primary Candidate Brian Flowers Speaks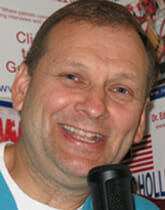 Podcast: Play in new window | Download
Wow, the United States Supreme Court delivered some rock splitting of its own last week in their decision to strike down Roe vs. Wade! Doc Holliday speaks about that huge decision and he also interviews Ghannon Burton who supports Brian Flowers in his GOP primary race against Ron Eller. We had Ron on our show last week, so we are providing time for Brian Flowers to get his message across to GOP voters in MS-2. Elections across our country are preparing the ground for the mid-term elections which must be transformational in order for American values to survive and thrive. So click on to another great show as Doc Holliday leads the discussions that will not only make America great again, but will make America the best it's ever been!